Skip to Main Content
It looks like you're using Internet Explorer 11 or older. This website works best with modern browsers such as the latest versions of Chrome, Firefox, Safari, and Edge. If you continue with this browser, you may see unexpected results.
Introduction
More information is becoming available digitally every day.
This page provides links to numerous societies, libraries and archives holding genealogical information - but there are many more.
Frequently Used Websites
These are some of the most commonly used websites for English/Welsh genealogy sources and advice:
Employing a researcher
Online Parish Clerks websites

Unpaid volunteers who are willing to help others with their genealogical research. They collect, collate and transcribe records for various parishes within their respective areas

Independent Researchers

Information and contact details supplied by the National Archives (UK)

*Please note that the State Library of South Australia does not necessarily endorse any of these organisations or researchers.*
Free Websites
Free UK Genealogy is a group of voluntary transcribers/genealogists who are transcribing English (including Cornish) and Welsh indexes to births, deaths and marriages 1837-1983, and UK Census data.
Their three main indexes are:
Free BMD - Index entries for births, deaths and marriages
Free REG – Parish registers - works best if you know a place/parish
Free CEN – Free database for searching UK Census results for 1841-1891
English Websites
Here are a selection of useful websites that may be handy to have. For websites on more specific subjects choose from the topic tabs above.
Cornwall Centre

Cornwall's largest library of Cornish printed and published items contains a wide range of resources for everyone's use

Cyndi's List - England

An extensive listing of websites organised by subject

English Parishes Genealogy

This site explains some of the organisational structures of interest to the genealogist with UK ancestors

Genuki - Cornwall

South Australian's have a strong connection to Cornwall and this website covers many subjects of interest
English Family History Societies
The Welsh Dragon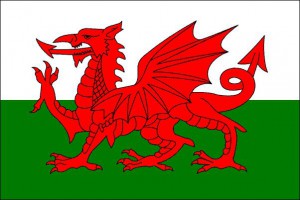 There are many symbols that can represent Wales. There is the daffodil, the leek, the Welsh love-spoon and the Prince of Wales feathers, just to name a few.